World's Largest School4Santas (and Mrs. Claus, too!)
Celebrating our 15th year!
And we are please to say that sometime this year we will graduate and present a diploma to our 3,500th Student
Schools are now scheduled for this year, all across the U.S.
Atlanta – Columbus – Dallas – Denver –  Los Angeles –  Memphis – Minneapolis – Philadelphia – Phoenix –  San Antonio –  Seattle  -Tampa

Based on the Book
"Behind the Red Suit – The Business of Santa"
By Santa Tim Connaghan
A complete two-day, 16-hour training course, taught by one of America's most recognized,  premiere Santas.  Single registration is just $289.00, couples $399.00.
Alumni Single is $219.00, Alumni Couple is $299.00
Includes 236-page course book, and personalized Diploma.

PLUS: All who attended DS2016, or have taken our DVD course, receive 10% off the General Registration 
Welcome to the fifteenth year of the International University of Santa Claus, aka: School4Santas!  We are most proud that sometime this year we will present a diploma to our 3500th graduate.  Yes, Thousands of Santas and Mrs. Claus have received diplomas from our regionally presented schools.  Designed for both Real Bearded and Theatrically bearded Santa, Professional and Volunteers, this is one of the most comprehensive schools offered.
3500th Student to receive FREE Full Registration!
FREE  Registration for twelve Santas or Mrs. Claus.
To celebrate our 3500th registration, we will present full registration for that individual, either new student or alumni.
Additionally, in celebration of our 15th Anniversary we are presenting one free registration to a student at each of our schools.   On Sunday afternoon at each school, every student in that class will put their name in a Santa hat,and one name will be drawn for a  full refund of their personal registration for that school.   This is for registered alumni and regular students only.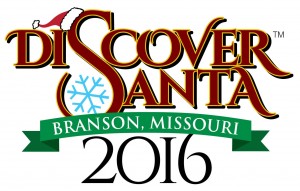 Please know that after producing last year's "Discover Santa 2016," we will be having 12 regional schools in 2017.  We are proud that DS2016 was the world's largest-ever, convention for Santas and Mrs. Clause and that this parallels the tremendous attendance at our schools.

School4Santas, officially The International University of Santa Claus, has been seen and featured on NBC, CBS, CNN, Fox News, the Discovery Channel, National Geographic, the Travel channel, the History Channel, in over a dozen documentaries and featured in the Wall Street Journal, Los Angeles Times and over 800 other news articles, radio and television news stories. 
And because of those who have attended and their sharing with others, the school continues to be the most popular and educational training for Professional and Volunteer Santas and Mrs. Claus.
Yes, there are many good and great Santa schools and training programs out there. but most are only presented once a year and always in the same city.  And they always seem to be presented just a month or two before the Holiday Season.
School4Santas (S4S) is different from other schools, as it travels to cities across the Nation.  While we cannot always be in your hometown, you will find that we will travel to regional locations that are generally closer to you than traveling to other schools.
The school is arranged with 16 hours of training and lecture, supported by a power point presentation.  Why a power point presentation?  Well, it is a proven fact Visual Aids coupled with lecture can improve learning by up to 400 percent (3M Corporation, 2001).  And 90 percent of information that comes to the brain is visual. *
All new Students receive our 236-page course book, "Behind the Red Suit," and upon completion, a diploma recognizing their attendance.  First time attendees receive a Bachelor Diploma in Santa Clausology.  Second time attendees are Alumni and receive a Master's Diploma.  Those attending more than twice receive Advanced Master's Diplomas.   And everyone that attends the school or purchases our DVD course, or attends the convention is automatically entered into the "Red Suit Society"
if you have any questions, feel free to contact me, Santa Tim at:  Santa@nationalsanta.com
* Statistics copyright Visual Teaching Alliance, 2015
** Each year 8 to 12 regional schools are scheduled.  Some are based on the large number of Santas living near the school location.  Others are presented because a local Santa organization invited us to come to their region.  In all cases, we need to have a minimum of 12 registered attendees for the school in order to cover the costs of producing the school, renting he meeting facilities, etc.