World's Largest School4Santas (and Mrs. Claus, too!)
Based on the Book
"Behind the Red Suit – The Business of Santa"
By Santa Tim Connaghan
To Register – Select "School Locations" above
As we close the thirteenth year, I wish to thank the over 250 Santas and Mrs. Claus that attended in 2015.  Adding their attendance to the list of exhisting alumni there is now a total of over 3,200 that have attended School4Santas, aka S4S.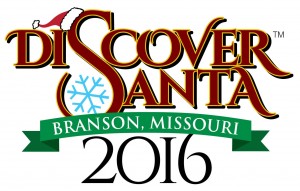 Please know that we will only have a few schools in 2016 as we are dedicating most of the year to producing "Discover Santa 2016" the worlds largest ever gathering of Santa and Mrs. Claus.   We invite everyone to join us for this historic meeting July 6-10, 2016 in Branson, Missouri.

I have enjoyed sharing with all of our students, and it is great to remind them that they are all now members of the "Red Suit Society"  I will be updating the alumni list in the near future and their names will be added to that special list.
School4Santas, officially The International University of Santa Claus, has been seen and featured on NBC, CBS, CNN, Fox News, the Discovery Channel, National Geographic, the Travel channel, the History Channel, in over a dozen documentaries and featured in the Wall Street Journal, Los Angeles Times and over 200 other news articles, radio and television news stories. 
And because of those who have attended sharing with others, the school continues to be the most popular and educational training for Professional and Volunteer Santas and Mrs. Claus.
S4S is different from other schools as the 16 hours of training are supported by a power point presentation.  Why a power point presentation?  Well, it is a proven fact Visual Aids coupled with lecture can improve learning by up to 400 percent (3M Corporation, 2001).  And 90 percent of information that comes to the brain is visual.*
Please visit this site next spring, when we will be announcing the locations for our 2016 classes.  In the meantime, if you have any questions, feel free to contact me, Santa Tim at:  Santa@nationalsanta.com
* Statistics copyright Visual Teaching Alliance, 2015