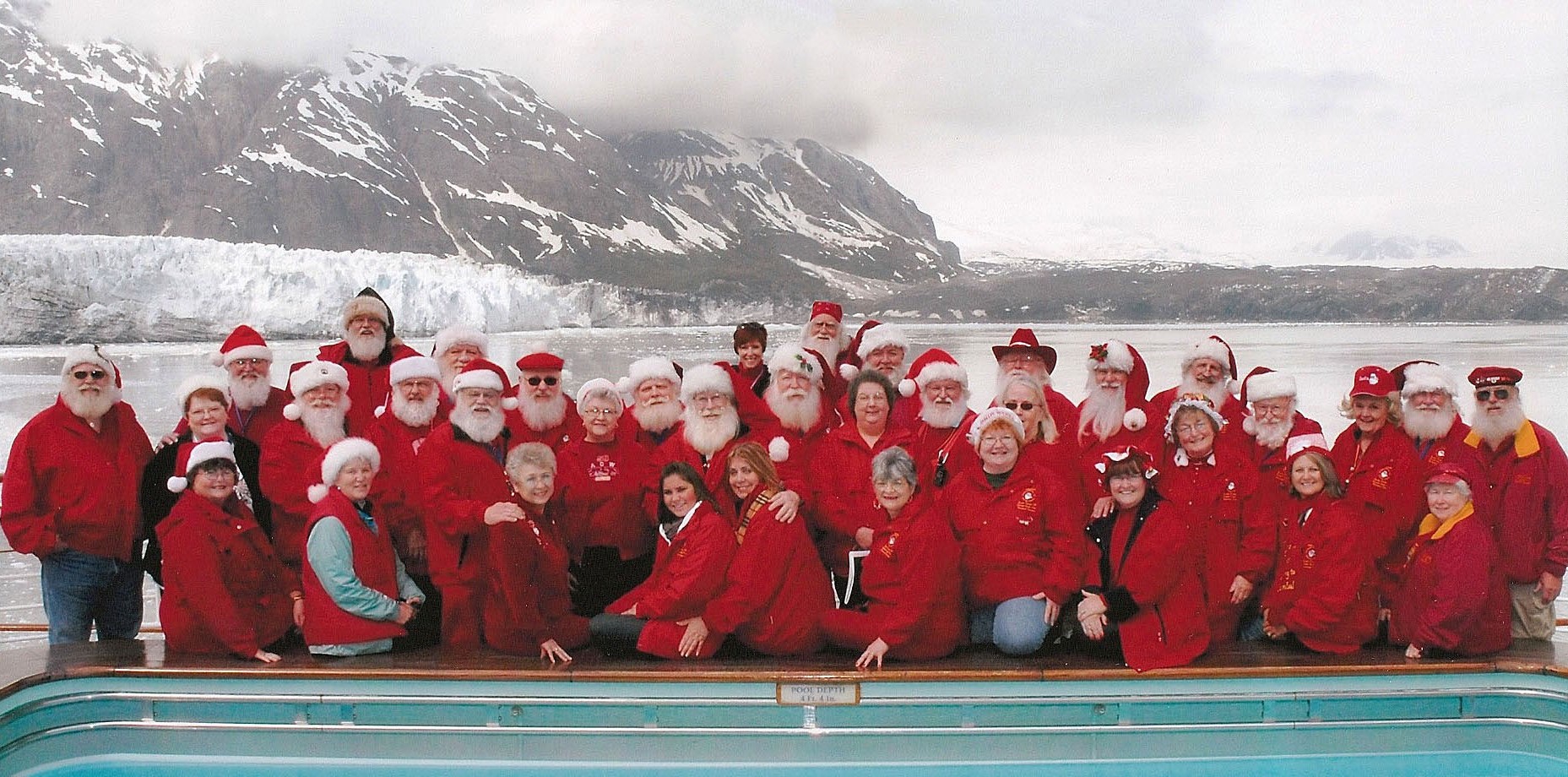 In addition to all that we have arranged with Princess, our group has a few extra items that are optional to everyone in our group. One option is wearing red jackets or windbreakers when we are in a group. The second option is for those on the land tour, and involves a side trip to Santa's House at North Pole.
WINDBREAKERS
For this cruise we have special red windbreaker jacket, with built in hoods. These come in a men's jacket with sizes up to 5x, and a ladies Jacket in sizes up to 3x. The cost for a Jacket, with embroidered logo is just $33.00. Shipping for two jackets is just $14.00 but I will let you know exact shipping after you order.
• 100% polyester 190T with water resistant coating and water repellent finish
• Features a roll-away hood
• Long sleeve with elastic cuffs
• Full Front Zipper with Easy-grip zipper pull
• Interior pocket
• Zippered front pockets
• Men's sizes up to 5X, Ladies up to 3X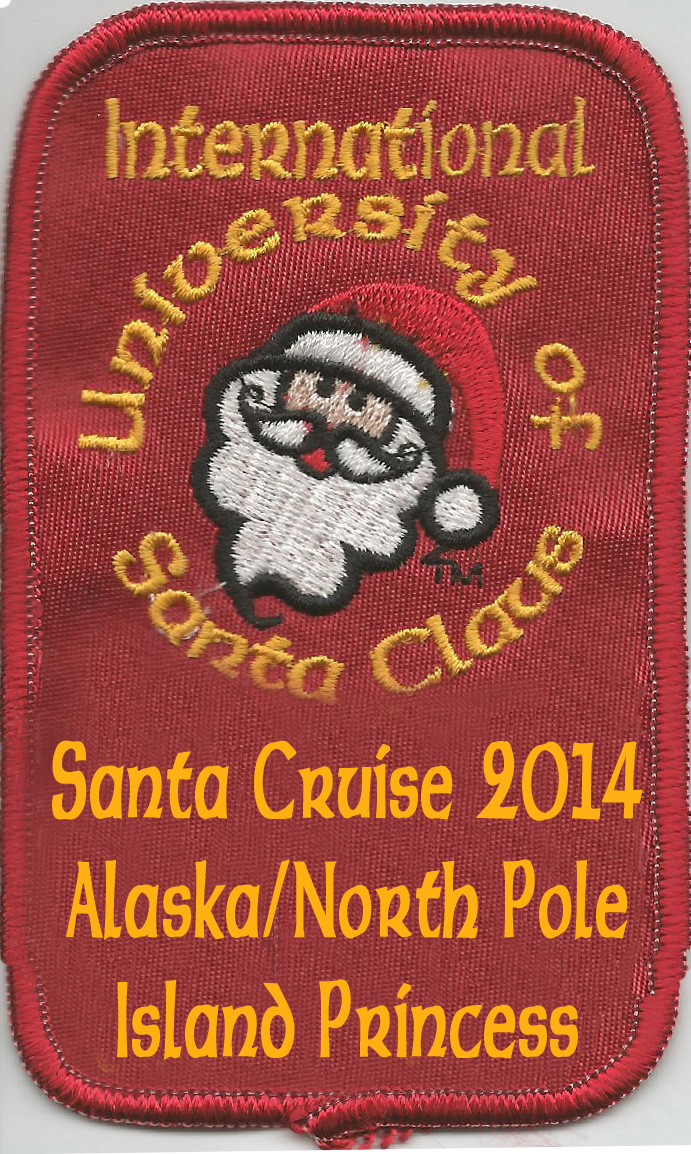 Each jacket will be embroidered with the IUSC logo, the year of the cruise, ur destination and the name of our cruise ship. The 2014 design is shown here and the design will be updated for 2019.
We recommend ordering at least one size larger, so that when you are outdoors, you can wear a sweater or other layered clothing underneath. Then while on the ship, you can lighten up.
These are the traditional cherry red and very close in color to the jackets we had for previous cruises. So if you already have a jacket from a past cruise, it should work for this cruise. These jackets are not required, but it does look neat when we are all wearing red and traveling or appearing in a group.
You can order on the form below.
BOONIE HATS
I still have a few dozen of the Red Boonie hats available for $20 each. These are Official U.S. Military issue hats made by Woolrich and originally for Range Safety Marshalls. They come in either Large (7 1/2) or Extra Large (7 3/4).
The price is just $20 each
RED CANVAS BELT W/ "S" BUCKLE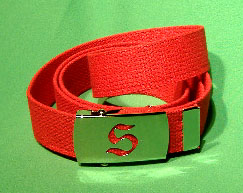 This is another military type of item. It is a red canvas belt with a chrome plated "S" buckle and chrome plated tip. It is available in three sizes. Order larger than you need and just trim to your exact fit. Just $10.00.
SANTA'S HOUSE, NORTH POLE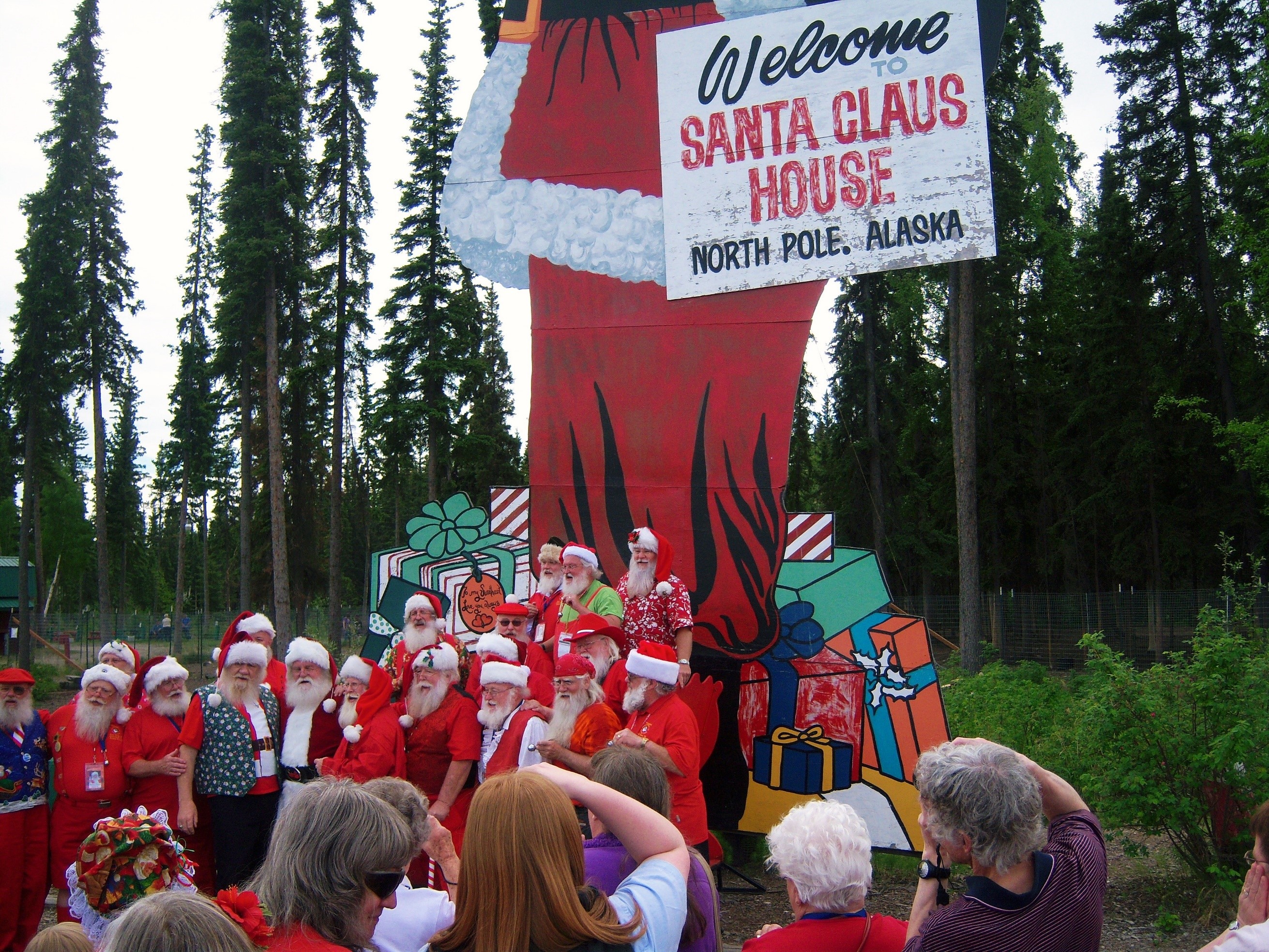 For those taking the additional Land tour prior to our cruise, we have scheduled a special charter trip to Santa's House at North Pole, AK. The trip will take place on Wednesday Afternoon, May 15, following our riverboat trip and visit to the Gold mining operations.
This is a traditional part of every Alaska School4Santas trip. The Brown family will be our hosts and we will visit the newly remodeled and enlarged Santa's House and shop.
A highlight of this visit will be a special ceremony where any of our couples can renew their wedding vows. Each couple will receive a special commemorative certificate proclaiming the renewals, the date and the location at North Pole. And while there we will also have the opportunity to do some shopping.
The Brown family is one of the founding families of North Pole and in addition to their Great Grandfather founding the city, many family members have contributed to Alaska's growth, as elected state officials. There will also be some additional surprises for everyone visiting North Pole. The cost per person for the Charter bus trip is $30.00
To reserve your seat on our Private Charter, please use the form below.