Hotel Location to be announced at end of January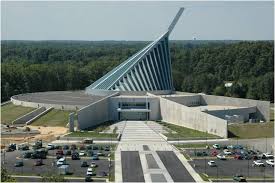 Our Quantico School, will actually be a few miles away, but close enough to Quantico that on Friday, around noon, there will be an informal free tour of the Marine Corps Museum.   As with all of our schools, this is for all Santas, Mrs. Claus and those interested in the Santa industry.  Whether you are real bearded or theatrically bearded; professional or just a volunteer, this school has something for everyone.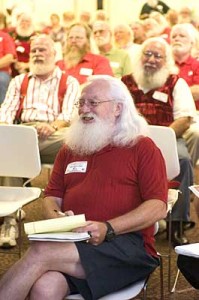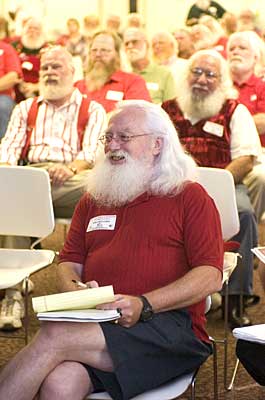 And we are most happy to tell everyone that our registration rates are still the same as they were five years ago.
A single registration is just $289 for the two-day course, $399 for a couple. This includes 16 hours of training, the 240+ page course book and your personalized diploma, or two diplomas for a couple.  Travel, meals, and lodging are not included.
Alumni Rates are just $219 per person, and $299 per couple and include the full course and diplomas.
The hotel, when announced, will have a special block of rooms just for our group.  I am trying to secure one that has both free parking and a complimentary, all-you-can-eat, breakfast buffet each morning, plus free wi-fi.
The school is taught from 8:00 am to 5:00 pm on Saturday and Sunday.  On Saturday afternoon, at the close of class, I will host a presentation of the Santa Claus Oath.  All Santas and Mrs. Claus from the region are most welcome to join the class in the Oath ceremony.  One does not need to attend the school in order to participate in the ceremony.   Special Oath certificates, suitable for framing will be presented to all attendees.
And also, on Saturday evening, there will be a nice dinner locally, This is usually in association with a local or regional Santa Group or groups.  Again, all regional Santas, Mrs. Claus, families, and friends are most welcome to attend.  You do not need to attend the school in order to join us for dinner. (Separate checks please.)
The full agenda for the school is available. Just click on the link at the top of the page.
We will have our registration forms here on-line by the end of January, or maybe even sooner, once we have the hotel confirmed.
If you have any questions, you can email me at Santa@NationalSanta.com.