School4Santas Cruise – March 4-11, 2017
Ruby Princess – Mexican Riviera- Cruise # R71
As mentioned by Mark and Tom The Travel Guys Radio Show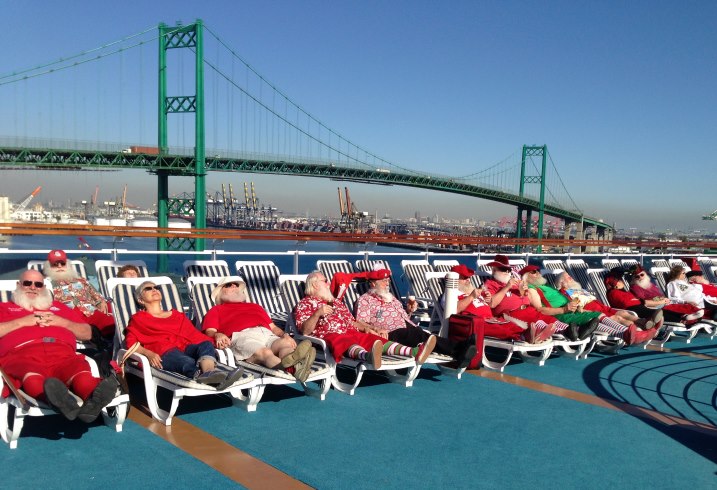 Yes, in just a few weeks, we pull up anchor and head to the Mexican Riviera with stops in Mazatlan, Puerto Vallerta and Cabo San Lucas.  We have over sixty Santas, wives and friends boarding the Ruby Princess for the Cruise and our special School for Santas! (and Mrs. Claus.) Our itinerary includes 2 formal nights and 5 smart casual nights and includes a full School4Santas Course.
There are lots of details for those going on this cruise and you can view that information going to http://www.school4santas.com/general-cruise-information/.
Port arrival and departure times are approximate and subject to change without notice. For more information, please review the Itinerary Page on the Princess Web Site
DAY
PORT / DATE
ARRIVE
DEPART
1

Dinner at 5:30

04:00 PM
2

Sunday, March 5  –  At Sea 

School4Santas Class 8:00 am to Noon

3

Monday, March 6  –  At Sea

School4Santas  –  Class 8:00 am to Noon

First Formal Night – Special Photo opportunities all evening

4
10:00 AM
08:00 PM
5
07:00 AM
05:00 PM
6

Second Formal night

Cocktail Reception at 4:00 pm, hosted by School4Santas

followed by Group Photo @ 5:00 pm and then Dinner

07:00 AM
02:00 PM
7

Friday, March 10  –  At Sea

School4Santas  –  Class 8:00 am to Noon /
Includes Presentation of Diplomas

Meet the Santas –  1:00 PM Ruby Atrium  /All cruise passengers

will get to meet the Santas for photos

8
07:00 AM
Those who booked through the IUSC and Deana at Princess Cruises  are fully registered for our School4Santas and will receive a special invitation to a private hosted reception on March 9, prior to dinner.